A wide range of Portable Microscopes are available for a variety of purposes including (but not limited to): Education, Industrial Inspection, Engineering, Academic, Industry, Medical, Agricultural, Government, Doctor's Offices, Dentistry, Police Agencies, and Research Laboratories. Not only are these microscopes portable but they also provide simple USB interface communication with a variety of operating systems (Windows and Mac OS).
Some Applications: To examine: coins, stamps, rocks, relics, insects, plants, skin, gems, circuit boards, and various other materials or objects.
Key Words: Cost-effective, Practical, Comfortable, Observation, Outdoor use, High-Resolution, Flexible, Ergonomic, LED Illumination, USB-interface, Windows/MAC OS, LCD Screen, CMOS Sensor, MicroSD, WIFI, Download the App, HDMI Port, measurement, Metallurgical and Factory Metal.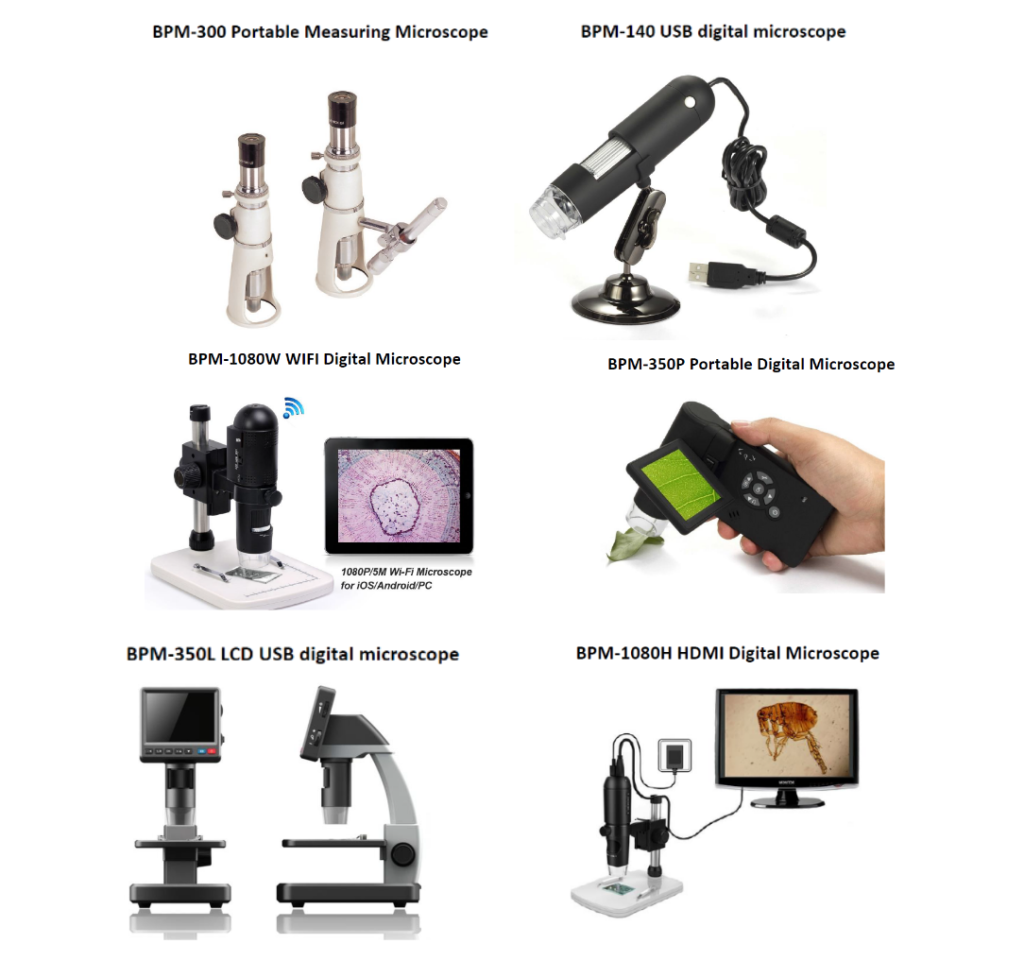 Contact us for more information.