A wide range of Polarizing Microscopes are available for a variety of purposes including (but not limited to): in Academic Demonstration, Scientific Research, University Teaching Laboratories, Industry, Research Laboratories, Mining, Pharmacy, Metallurgy, Geology, Mineralogy, Fossil-Fuel Exploration, Petroleum, Coal, Mineral, Polymer, Chemicals, Semiconductor and Pharmaceutical Inspection Fields.
Some Applications: Transmitted Light Polarized Specimens Such As Thin Sections Of Minerals, Polymers, Crystals And Particulates.
Key Words: Cost-Effective, Practical, Comfortable, Observation, Smooth Rotating And Graduated Stage, Color Corrected Infinite Optical System, Robust Construction, Single Polarization, Othorgonal Polarization And Conoscopic Observation, Conoscope Observation, Photography, Gypsum Λ Plate, Mica Λ/ 4 Plate, Quartz Wedge Plate And Moving Stage.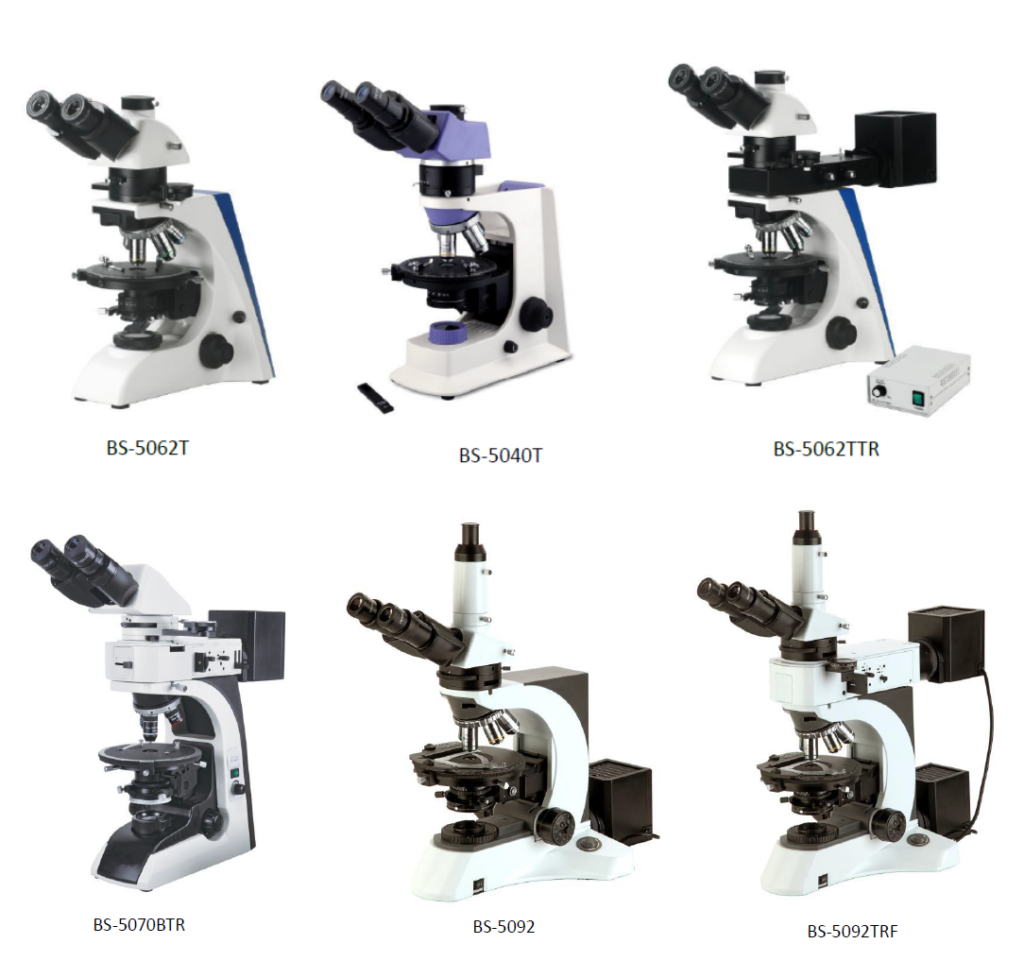 Contact us for more information.