A wide range of Multi-Head Microscopes are available for a variety of purposes including (but not limited to): Academic Demonstration, University Demonstration, Medical Demonstration, Biological Teaching, Sanitary Establishments, Scientific Research, University Teaching Laboratories, Industry, Research Laboratories, Clinical Medicine, School And Colleges.
Some Applications: Multi-head design allows more persons to observe the specimen of interest at the same time.
Key Words: Cost-Effective, Practical, Comfortable, Convenient, Excellent Optics, Observation, Ergonomic, Infinite Optical System, Small Space Occupancy, Anti-Mould Technology., LED Pointer And Nikon Or Canon DSLR Camera Mounted To The Microscope.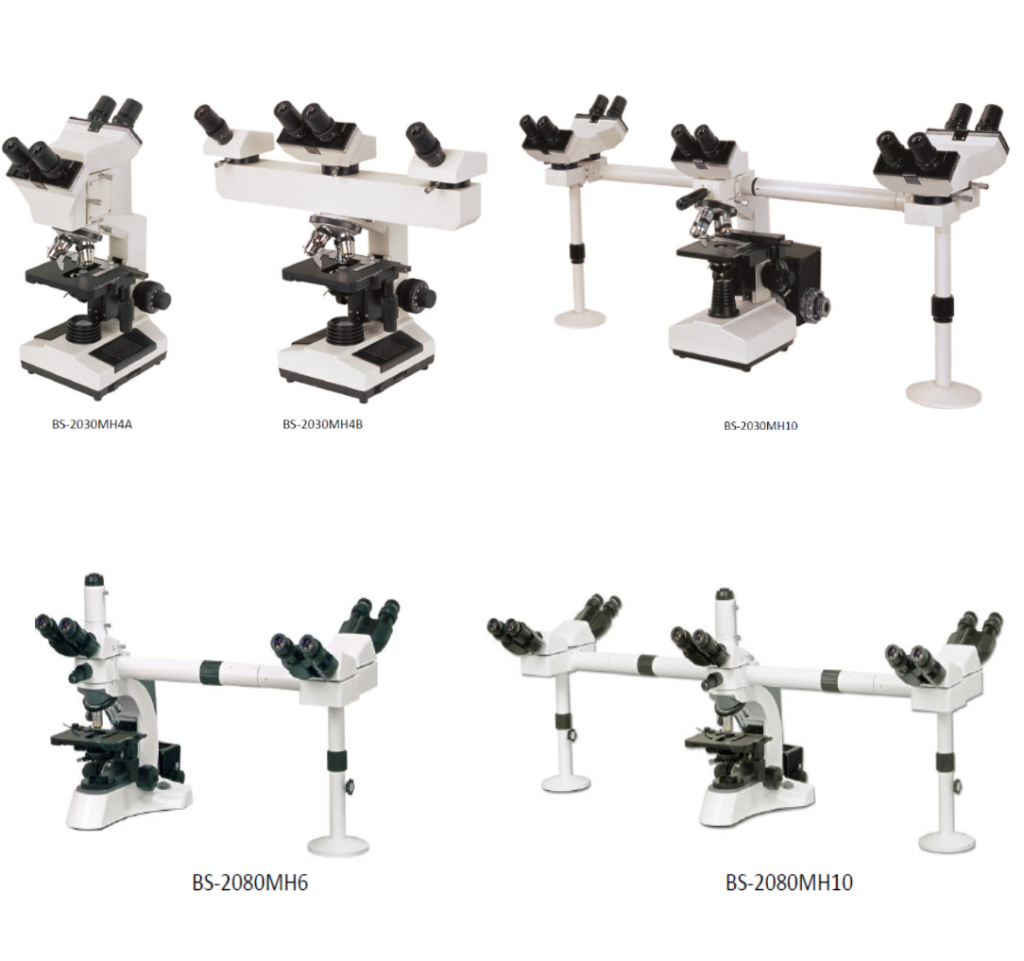 Contact us for more information.