A wide range of Metallurgical Microscopes are available for metallography analysis. Uses include (but are not limited to): Industry, Academic Demonstration, Scientific Research, University Teaching Laboratories, Chemical Industry, Electronics, Instrumentation, Schools And Geography.
Some Applications: PCB Board, LCD Display, Structure Observation Of Metals, Alloys, Non-Metallic Material, Organizational Structure, Integrated Circuits, Micro-Particles, Wires, Fibers, Powder, LCD Panels, Ceramics, Plated Coatings, Surface Coating, Geographic Analysis, Semiconductor Silicon Wafer Inspection, Geology Mineral Analyzing And Precision Engineering.
Key Words: Cost-Effective, Practical, Comfortable, Convenient, Excellent Optics, Observation, Infinite Optical System, Digital Camera, Bright Field, Dark Field, Polarization And Nomarski DIC Observation System, Transmitted And Reflected System With Kohler Illumination, Halogen Light, Specimen Presser, Cold Light Source, Technological Innovation, APO Objective.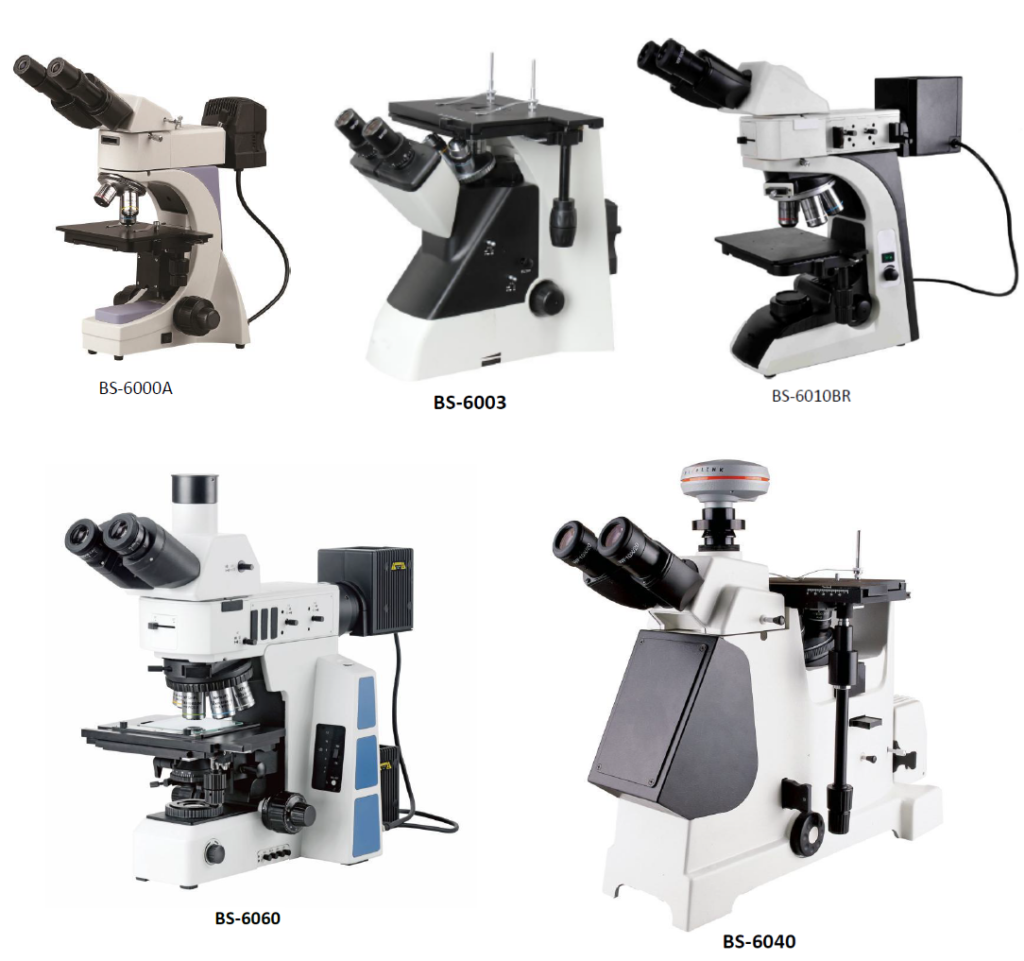 Contact us for more information.