A wide range of Biological Microscopes are available for a variety of purposes including (but not limited to): Education, Academic, Industry, Medical, Agricultural, Government, and Research Laboratory.
Key words: Cost-effective, Practical, Comfortable, Observation, Outdoor use, High-Resolution, Flexible, Ergonomic, LED Illumination, Rechargeable Battery-Driven, Fluorescence, Polarising, Oil Condenser, 100x Objective Zoom, Bright Field, Dark Field, Phase Contrast, Fluorescent, Simple Polarising, WIFI, QR Code, Long-life, Versatile and Live-cell Observation.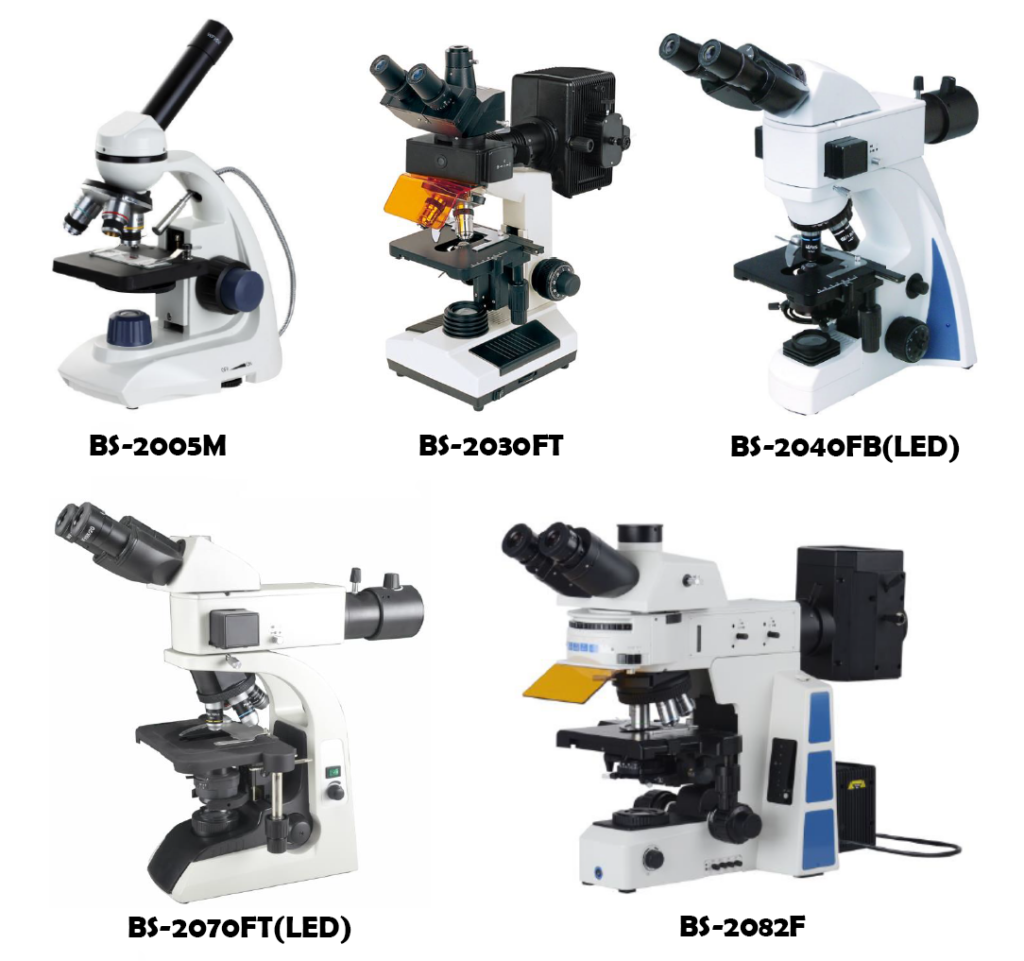 Contact us for more information.